Online Promotions
Limelight derives much of its efficiency from its online promotions. Our online promotions come from multiple platforms and will help leverage your book. Our highly trained team will help boost your online presence so you can reach your audience and acquire more readership.

Simply put, a podcast is another method to entertain, humour and educate. They are all sound, with no distraction coming from how people look or dress like you might get from watching a TV show or film. Most podcasts come in the form of series, just like a television show, and then are broken down into episodes.
Get your podcast listed in all of the top podcast directories
Reach millions of listeners by having your podcast in Apple Podcasts, Spotify, Podcast Index, Google Podcasts, Amazon Music, Stitcher, iHeartRadio, Overcast, Castbox, and many more.
Website Design and Promotions
Having a personal website means that you can be viewed by anyone, anywhere in the world, 24 hours a day, 365 days of the year—as long as they have Internet access. It is one of the truly efficient ways of marketing your work.
Stay ahead of the competition with our well-crafted, visually engaging, professional-looking, and mobile-friendly website packages proven to translate web traffic to sales effectively. Your website will feature social media integration, contact forms, blog pages, payment portals, and purchase links that will reach your target audience and convert them into buying and returning customers.
All our website packages are fully customizable and come with free domain registration and web hosting.

With their vast user databases, Facebook and Instagram offer numerous opportunities for your book marketing campaign—from potentially generating traffic to your website to assisting in creating some visibility and book discovery.
Your book marketing expert will help you evaluate and optimize your current profile for one of your preferred social media platforms.
Level up your social media visibility, Limelight Press & Media connects you with readers by advertising your book to social media users likely interested in your book genre or topic.
Facebook has a huge user database with a circulation that can give your book a much needed push in marketing. Even Instagram is a marketing platform used by many brands. Our Social Media Advertising strategies will enable you to present your book in front of an interested audience through social media properties.
Email Blast
An email blast or broadcast is a process of sending a single email message about your book to a large number of subscribers in our mailing list.
These are extremely effective for authors to get more sales, and bloggers use it to get more website traffic to author's content and profile.
Email marketing is a digital marketing strategy based on sending emails and developing relationships with potential readers and customers. An effective email marketing strategy converts prospects into customers and turns first-time buyers into recurring customers.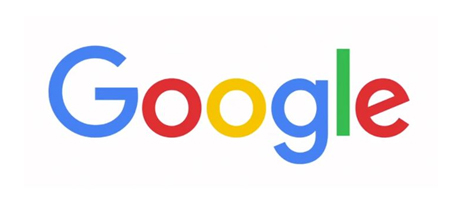 Google Network Advertising
Have your books advertised on Google? Be visible to book buyers when they search for book titles along with other book-related searches on Google. Reaching your target audience in apps across devices and on the web is what Google advertising is all about. AdWords shows ads on at least 2 million websites and within 650,000 apps so your ad can be seen by your audience.
Google Advertising for 30 days
Google Advertising for 60 days
Google Advertising for 90 days
Google Advertising Premium
Limelight Press and Media is home to a host of services and marketing opportunities that enables you to choose the best option for your venture – from proofreading, covers, design, ebook filing, printing, distribution and marketing.